~ Trudy Samuelson ~
~ Broker/Owner/Agent/CRB/GRI ~
Cell Phone: 406-360-5860 ~ Email: trudy@blackfoot.net
After working in real estate for more than two decades, Trudy Samuelson decided to leave "big city life" and move to the Mission Valley – and she's never looked back. The slower paced country life style was a perfect fit for Trudy's family, so in 2004 she founded Mission Valley Properties, Inc. As a broker with more than 35 years of real estate experience, Trudy has always been dedicated to client satisfaction. Trudy and her staff are knowledgeable, friendly and always available to answer any question you may have. If they don't know the answer, they will find out who does and get back to you with the information you were looking for. Trudy is as well known for her honesty and integrity as for her friendly smile and welcoming demeanor.
David Passieri ~ Realtor
Cell Phone: 406-370-6500 ~ Email: David.Passieri@gmail.com
Although David received both his Realtor and broker's licenses in California, his heart was never really there – all he knew was that he wanted to live in a place where community was important, and there just had to be mountains. After a brief stint in Colorado, he finally found home in the Mission Valley, and he would be more than happy to help you find your own little piece of heaven right here, as well. With over fifteen years of real estate experience in California, Colorado, Idaho and Washington as well as Montana, David has the background and experience to help you find exactly what you are looking for. David enjoys meeting and getting to know people, and considers himself a kind of "matchmaker" when finding just the right home for his clients. He loves meeting new faces, hearing new stories, and creating new opportunities in this place where he feels honored to help people find the perfect place where they feel they can live and prosper. David is very involved in community projects, be they the local food co-ops, the conversations around water rights, or the growing sustainable farming movement. David's dream is to be on a tractor (or behind a horse and plow) on a big ranch, tending to his orchards and growing his own non-GMO foods. Until then, he will be more than happy to help you fulfill your dreams of living in the Mission Valley of western Montana.
Jill Ursua ~ Realtor
Cell Phone: 406-240-8386 ~ Email: JillU@blackfoot.net
Jill was raised in the beautiful Jocko Valley, home of Arlee, Montana. Learning that hard work pays off and honesty is the best policy, Jill has found real estate sales to be a natural fit. Her passion is the outdoors -- hunting, riding her horse, jogging down a quiet back road, are just a few of the ways she passes her time when not at work. To Jill, simple things have great value; family and good friends are to be cherished. Jill has a great appreciation for northwest Montana. She never tires of learning more about Montana. Jill's kids have often said "Why would anyone want to live anywhere else! We love Montana!"

Lisa Rae Frost ~ Realtor
Cell Phone: 406-407-4778 ~ Email: lisaraefrost@yahoo.com
Lisa was born & raised in Eureka Montana, just 8 miles from the Canadian border. After graduating she spent the next several years living from California, Texas, Florida to Idaho but her heart and roots have always brought her back home. In her down time she thrives in the Montana experience; fishing, camping, hunting, or adventuring to one of the many historic and diverse little towns that this beautiful state offers. Lisa has been working behind the scenes with Mission Valley Properties since 2016. This developed her passion for real estate and what it means to own your own slice of the 'last best place'. From greeting awe-inspired tourist who got a glimpse of the Mission Mountains and are ready to call Montana home; to the smiles of a happy couple who were just handed the keys to their first home. THAT is what its all about. Having a part in helping someone find that gem to call home in the Treasure State!
Suzie Keast-Hunt ~ Bookkeeper
Office Phone ~ 406-745-4940 ~ Fax ~406-745-3520
Email: mvproperties@blackfoot.net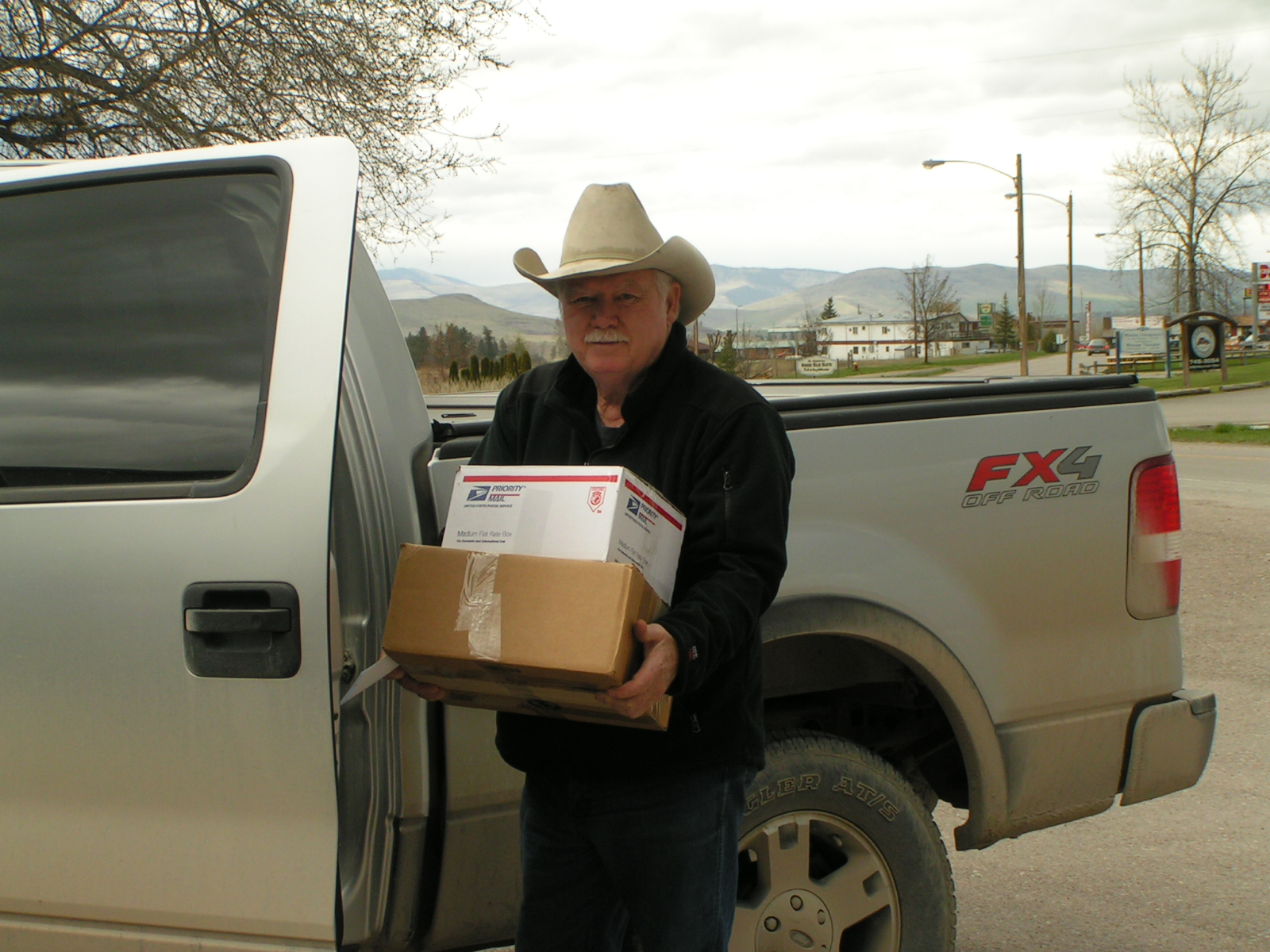 ~ Dave Samuelson, AKA "Honey"! ~